Going from strength to strength and as part of the company's continued expansion across the Asia pacific region, Silver Trak Digital has established a new office in Auckland, New Zealand.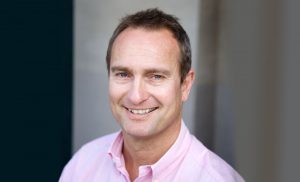 Silver Trak COO Christian Christiansen
Silver Trak COO Christian Christiansen explained, "As we were when we opened our offices in Sydney, Canberra, Melbourne and Kuala Lumpur and to meet the unprecedented demand for our services, we are delighted that we are now able to offer to the full range of Silver Trak solutions to all customers across New Zealand from our Auckland office."
According to Christiansen the main services offered from the NZ office are digital cinema mastering and management including duplicating and distributing content via hard drives or IP delivery to NZ cinemas, working with DAMsmart to provide digitisation services and Media Room to provide advanced asset management services to the NZ market.
The NZ office will also be a hub for technical assessment QC for SD, HD and 4K SDR/HDR content, preparation and packaging services for OTT and broadcast, general broadcast services and a variety of audio services.
Christiansen concluded, "Much like our Sydney, Canberra, Melbourne and Kuala Lumpur offices, if Silver Trak offer a service or solution customers will be able to access it and enjoy its benefits on the ground in New Zealand by visiting or dealing with our Auckland office directly. We also have a very exciting announcement about a new GM for the NZ office coming soon too, so watch this space."
Silver Trak's New Zealand office can be contacted by visiting 3D Delta Avenue, New Lynn, Auckland, 0600, New Zealand and by calling  +64 9 2828262.
Picture credit
Silver Trak COO Christian Christiansen