Silver Trak Digital is a standalone entity specialising in post production services. Services include Aggregation, QC, Authoring, Broadcast Duplication, Transcoding, Digital Delivery, Digital Cinema Packaging and Theatrical Distribution. Central to many of the Silver Trak Digital service is our nationally developed Media Asset Management system "Media Room".
This core Asset Management and hosting platform can receive uploaded content, Transcode, deliver Screeners, provide master file download and manage the archive via smart cataloguing and tagging all hosted with a fully secure and certified environment.
Silver Trak Digital Now operates out of three centres in Australia (Sydney, Melbourne and Canberra) and one in New Zealand (Auckland) and one in Asia (Silver Trak Digital/DAMsmart – Kuala Lumpur).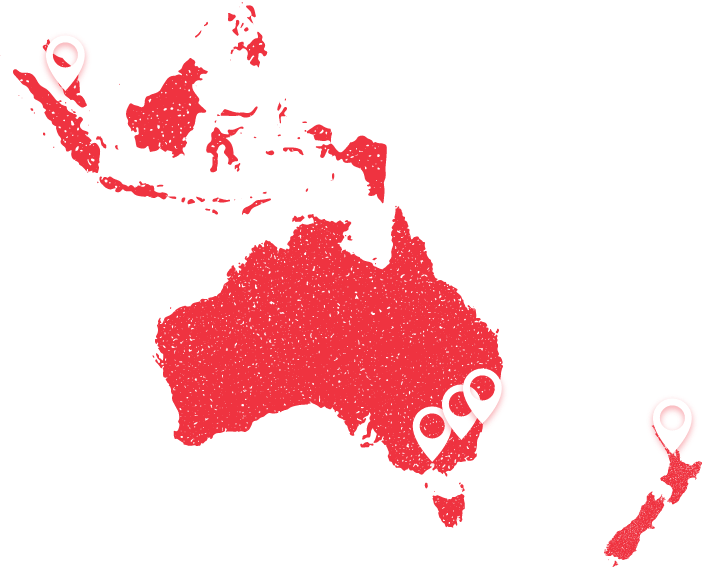 DAMsmart is the largest commercial digitisation facility in Australia handling some of the most significant archival collections from within Australia and Internationally.
As a preferred supplier to the National Film Archive and the National Film and Sound Archives, DAMsmart has been recognised nationally as the best digitisation and format conversion facility in the country.
Outside of Australia DAMsmart has played a significant part in the Archival conversion for locations such as Hong Kong and South Africa and continues to expand into the Asian markets as facilities across these areas dissipate and demand increases. Film and Tape libraries not converted to digital within the next few years will be lost forever.
Capabilities include all film and video formats including all film and 2", 1", U-matics, as well as more modern formats of HDCams, BetaCams, etc. In addition, DAMsmart houses a variety of audio conversion equipment and skills and offers a complete conversion transformation to digital format.

DAMsmart/Silver Trak – Petaling Jaya, Kuala Lumpur
The newest of the Silver Trak expansion our Malaysian office opened in response to the growing inquiry for a commercial digitisation facility and to service an expanding interest in online streaming services.
Asia has been a significant force in producing local and international content for many years and many countries hold substantial film and tape archives that are at risk of deterioration. DAMsmart's reputation for quality conversion work holds solid support throughout the region, but transport costs for moving physical formats to Australia was a continual barrier. Opening the Malaysian office is a positive step in bridging this barrier and a welcomed opportunity. Additionally, the technology growth and consumer demand for entertainment streaming services like Netflix have opened opportunities for Silver Trak's unique competence and skills in the Aggregation and QC area.
Malaysia office currently operating with 6 personnel is our steppingstone to the Asian market and a significant foothold into the region, with support service coming via rapid internet transfer from our Australian offices; Malaysia will be the growth centre over the next five years.