With their newly-established Auckland office going from strength to strength, Silver Trak Digital has announced that industry veteran and technology specialist David Elder has joined the company as GM of Silver Trak New Zealand.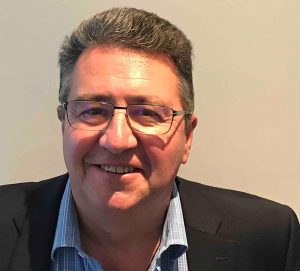 David Elder
Elder brings with him over thirty-two years' executive leadership and senior management experience, reporting at CEO and director level and leading diverse teams in 24/7 mission critical operations. As a key influencer and driver of executive teams and a positive change agent within businesses he is particularly well known as a highly proactive strategist and innovator.
Elder has most recently enjoyed success as the principal of DECompl3x, Head of Business and Product Development at MediaHub Australia, On Air Services Executive and Head of Presentation and Programme Traffic at SKY TV NZ and Head of Presentation at TV3 in NZ.
Silver Trak COO Christian Christiansen said, "David is already incredibly well known and respected and really needs no introduction. He is such a great fit for Silver Trak NZ as the General Manager position holds overall responsibility for business creation, development, facilitation and operations in the New Zealand and any related markets. In short, he is the central point of contact in NZ for all traditional Silver Trak broadcast, film, duplication and QC services, our Media Room asset management solution and all DAMsmart digitisation services. With his experience and connections, he is ideal for the role and we are delighted to have him on board."
The Silver Trak NZ GM role sees Elder actively pursuing new business opportunities for the company whilst simultaneously implementing business growth strategies throughout the region. He will develop and manage customer relationships with new and existing clients and oversee all required business operations. Elder will also manage all Silver Trak NZ personnel to ensure that they are able to give the company's clients the very best possible service and solutions.
As a man who has been around the traps for a while and very much knows the lay of the land David Elder said, "Silver Trak is a great company in many ways, none more so than how they like to innovate and grow. I believe in developing long-term partnerships and implementing successful change management, something I have very much in common with the Silver Trak executive team and their business philosophy. Silver Trak's expansion into the NZ market is an excellent opportunity and one I'm very glad to be a part of."
Giving back to the NZ community at large is also something of personal importance to David Elder as shown by years of volunteer activities for not for profit organisations, sports teams and time on both school, club and many industry association boards.
David Elder can be contacted at Silver Trak's New Zealand office by visiting 3D Delta Avenue, New Lynn, Auckland, 0600, New Zealand, emailing david@silvertrak.co.nz and by calling +64 21 025 00969.
Picture credit
Silver Trak Digital NZ GM David Elder