As part of the company's continued expansion Daryl McKee, one of the industry's best-known and respected account, client service and post production co-ordination professionals, has joined Silver Trak Digital as internal sales support executive.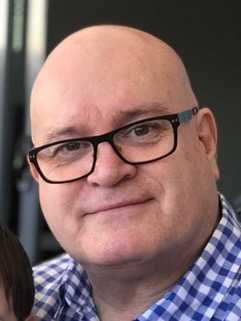 Silver Trak COO Christian Christiansen said, "Daryl is known as an experienced client services and account manager working with tier one clients. He is customer driven with excellent communication skills and the ability to understand and execute projects to strict deadlines. He is also able to manage multiple tasks
under pressure and is self-motivated. Finally he possesses exceptional organisational skills, attention to detail and the ability to get things done through teamwork or autonomously with an excellent attitude. He is a great addition to the Silver Trak team."
Most recently Daryl enjoyed considerable success at the National Film and Sound Archive where he was responsible for checking, preparation and ultrasonically cleaning film ready to send for digital transfer and archiving. Prior to that he was the Digital Asset Manager at Collaboro, a Client Service Executive with Adstream and an Account and Client Services Manager for Deluxe Australia.
At Silver Trak Daryl will assist the business development and sales team through receipt and processing of sales orders and helping generate new business opportunities. He will also schedule and activate client follow-up to ensure that outstanding job elements are received on time to meet required processing deadlines. Finally he will be the key sales interface with Silver Trak's operations team to help facilitate the smooth running and delivery of projects.
On his new appointment Daryl McKee said, "Silver Trak Digital are an excellent, forward thinking company. In the world of broadcast, production, post production, QC and media asset management they are at the top of their game. I'm delighted to be joining their team."
Picture credits
Silver Trak Digital's new internal sales support executive, Daryl McKee